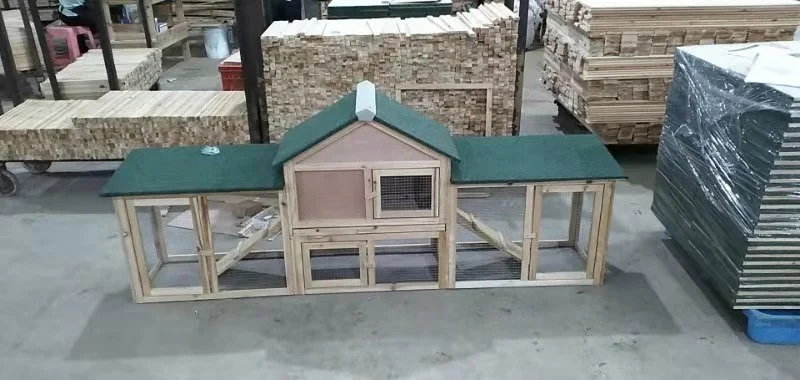 Backyard chickens are good at eating kitchen scraps and bugs in the garden, and also providing free eggs in return. But they need somewhere safe at night, from predatory animals. That's why you need a chicken coop if you have chickens in your backyard.
We specialize in designing, manufacturing and exporting wooden chicken coops, wooden pet house, wooden playground and so on.
As a professional manufacturer of wood supplies, our technicians take every product seriously, from material selection to delivery.
It's time to bring our chicken coop home for your chickens.